Baramundi Management Suite
Everything under control
The increasing complexity of IT infrastructure is accompanied by a constant increase in security requirements. Therefore, both the work of IT administrators and the efficiency of the entire IT department become a factor influencing the success in the organization, in business and the market. The Baramundi Management Suite is a comprehensive tool to help you get the most out of your IT infrastructure. We enable you to maintain control and maximize productivity by automating routine tasks. The baramundi Management Suite is ideal for managing the lifecycle of client stations, as well as facilitating reliable hardware management and protection. It is quick to install and deploy, intuitive to use, and its modular design provides outstanding usability and transparency.
Modules overwiev
Baramundi AUT allows you to answer the question of which programs are used and with what frequency? You often install applications on all available computers or activate the software to use it only once. Often the employees themselves do not know exactly what software is needed for their tasks. This results in a rapid increase in license costs in the enterprise. However, if you know exactly which applications are used, you also know how to reduce license costs. All necessary information for this purpose is provided by the baramundi AUT (Application Usage Tracking) module. The module monitors each of the selected applications for its use. Thanks to this, it is clear which programs are used, on which licenses it is possible to save money, and newly implemented software is also accepted. Main advantages:
    Identification of the degree of software usage

    Optimization of license costs Evaluation of the use of new programs

    Increasing the level of acceptance of a transition to other software in the enterprise and visualization of the use of new software

    Taking account of the GDPR guidelines
Baramundi Inventory ensures that all the information you need to make decisions about your IT infrastructure is available at all times. This module works perfectly with baramundi OS-Install and baramundi Deploy. New hardware or software is reliably documented, even if it was not installed with the baramundi Management Suite. If baramundi Inventory detects unwanted software on your computer, it can be automatically uninstalled using baramundi Deploy and restored to the desired state. Basic functionality:
    Hardware inventory

    Software inventory

    Inventory of WMI

    Elimination of license shortages or over-licensing through clear presentation of inventory results

    Creation of unambiguous reports

    Flexible and user-defined inventory
With Baramundi Deploy, it takes just a few clicks to equip your computer with the complete software you need for your organization. Almost every software can be allocated in an automated and reliable way - even those applications where the manufacturer did not anticipate this possibility. A variety of methods can be used, supported by useful wizards. Current software is an absolute necessity when it comes to guaranteeing the security of your IT infrastructure. This applies not only to the operating system but also to the numerous applications used throughout the enterprise. However, very short update cycles of standard software often cause time-related problems. IT administrators have to devote a significant amount of their time and resources to routine tasks such as evaluating new versions, downloading, bundling and distributing software updates. Baramundi Managed software solves this problem by delivering ready-made, tested software packages that can be delivered to all end-users in a single task. With baramundi Automate, the administrator has automated control over his installations - including applications that have not been developed with central management and allocation in mind. This solution makes it easy to create response files for automated installations and automate numerous administrative tasks with scripts. Basic benefits: 
Deploy
    Easy job creation and comprehensive job control

    Direct status information for a single job or all together

    Efficiently integrated management of licenses

    Highly flexible thanks to any installation mechanism when assigning software

    An imperceptible installation process in the background
Slot machine
    Possible involvement of the end-user in the process

    Create response files.

    Automation of almost all processes that can be performed on a computer

    Easily create drag and drop scripts

    Rich set of standard commands

    Intuitive storage of actions in interfaces

    Quick software package

    Can also control custom interfaces (e.g. Java Interfaces)
Managed software
    Ready-to-distribute software packages for upgrading and installing patches

    Quick availability of safety-relevant updates

    Consistently up to date and secure applications

    Inspection and packaging of all updates by experts

    Save time and resources

    Easy-to-maintain management of installations and uninstallations, as well as security patches
Tablets and smartphones complement notebooks and make it easier for employees to stay in touch with the company on the move. At the same time, this variety of mobile end devices makes life difficult for IT departments, which also have to meet the company's requirements and comply with security rules. Effective management of mobile devices requires that they are subjected to a standard management procedure throughout their entire life cycle. The baramundi Mobile Devices module is used to effectively manage, configure and enforce security policies for mobile devices. Basic advantages:
    Save valuable time and improve security

    Easy management of mobile end devices, especially in small and medium-sized enterprises

    Support for Apple Deployment Program and Android Enterprise platforms

    Automatic management in accordance with standard procedures
The baramundi Network Devices module extends the inventory of end devices to the next class of devices, i.e. network devices. Network Device Manager records all network devices managed by SNMP, such as switches, routers, and printers. In addition to registering devices and checking their properties, the system also recognizes the network topology in the IT architecture and visualizes it transparently as an "IT system map". In this way, the administrator is guaranteed a complete overview of the design and structure of the company network. The main advantages:
    Automatic scanning of the company network

    Registration of all SNMP-compatible network devices with an SNMP scanner

    Availability of a directory of predefined scan rules

    Possibility of creating user rules in a graphical editor

    A standard set of rules to define devices is available

    The ruleset can be individually adapted and extended at any time

    Transparency through visual presentation of the network topology
A PC's life cycle usually involves several new system installations, which can be fully automated. With the help of baramundi OS-Install, a few clicks are all it takes to install a new, properly functioning system on your device. Shortly afterward, and in an equally automatic way, you can use baramundi Deploy to install all the applications provided for this computer. Cloning offers obvious advantages when it comes to migration of the operating system or its very fast assignment to an equivalent computer: we copy one system to all computers, thus saving time. For baramundi OS-Cloning installations, cashier projects, training computers and other systems that require a minimum degree of personalization are ideally suited.
The solution formats and partitions the end device and performs native installation and system configuration in one step. baramundi OS-Install does not require any additional administrative intervention.
Basic advantages:
    Easy updating

    Support for Windows 10 migration from Inplace Upgrades

    Fully automatic and native installation of operating systems

    Automatic hardware detection and driver assignment
Remote help and maintenance of workstations, which ensures visibility of the indications displayed on the user's screen, as well as the ability to operate the mouse and keyboard. Baramundi Remote Control eliminates the need to travel long distances and allows access to any computer 
by connecting a remote desktop
.
Main advantages:
    Direct connection to end devices in the network

    Quick and concrete support for users

    Keyboard and mouse control in the target system

    Compliant with current data protection regulations
The baramundi Disaster Recovery module allows you to back up entire hard drive partitions during operation and then restore them automatically. The baramundi Personal Backup module allows you to back up files, documents and registry entries. Main advantages: 
Disaster recovery
    Backup of entire partitions while working as a binary image

    Minimize downtime due to hard drive failure, hardware loss or virus attack

    Restore to identical or newly created partitions

    Easily restore systems to their original state

    Prioritize your recovery plan between recovery rate and minimum resource consumption

    Save the compressed backup locally on the system or centrally on the server
Personal Backup
    Backing up files, documents and registry entries

    Using backup templates for easy management

    Flexible backup scheduling options

    Incremental backups and compression to minimize resource requirements

    Recording in compressed form in a local system or centrally on a server

    Central configuration via task management in the baramundi Management Suite

    Restoring single files as well
The vulnerabilities of individual end devices are a threat to the security of the entire company network and important corporate data. IT administrators are not able to check all computers for compliance with IT security rules on an ongoing basis. This task is taken over by Baramundi Vulnerability Scanner. It automatically scans IT devices, checks them for vulnerabilities and uncertain configurations. Missing updates and patches can then be quickly distributed via the baramundi Management Suite. Ensuring IT security also means updating applications using published software patches. Patches fix security vulnerabilities, correct errors and extend functions. Baramundi Patch Management ensures that all patches shared by Microsoft are installed securely, quickly and reliably. Main advantages: 
The Vulnerability scanner
    Automatic scanning for vulnerabilities

    Automatic control of device configuration settings

    A quick patch of vulnerabilities through the baramundi Management Suite system

    Developing your own user-defined rules and checking them regularly

    A clear view of the results on the computer desktop

    Increasing the security level of the system
Patch Management
    Immediate productivity with automatic updates

    Transparency thanks to patch levels in the IT environment

    Easy to use and short implementation time

    Assistance in identifying security threats
Saving energy, protecting the environment, reducing costs!
In the face of rising energy costs and increasing climate change, energy saving is becoming increasingly important. However, the development of the slogan "green IT solutions" (Green IT) in an effective concept for its own IT environment requires experience, a large amount of reliable data and central access to used equipment. Energy Management software from Baramundi provides support in this area, with transparent reports on energy consumption and the central distribution of energy-efficient solutions. Basic advantages:
    Recording of energy consumption in workplaces, departments, and plants

    Reduction of energy costs

    Transparent analyses and reports

    Operation invisible to users
A quick overview of the licenses assigned to your accounts helps you keep the number of licenses at the right level.
With baramundi License Management, all installations in your company's infrastructure will be automatically logged and compared to the logged license information. Based on a simple and clear report, you can quickly determine whether the number of licenses is too high or too low. With little effort, it is possible to create a foundation for reliable, legally compliant management of licenses in your company. Basic advantages:
    The basis for legally compliant, reliable license management

    Simple, transparent reporting

    Efficient, clear registration of information about too little or too much licensing
What are the benefits?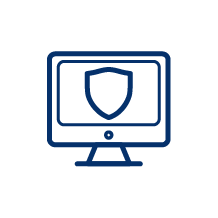 Increasing the security level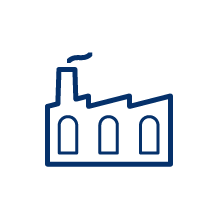 Deployable in organizations from 15 to more than 40,000 end devices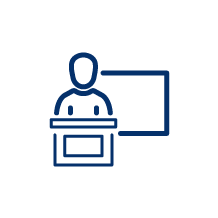 Self-service portal for end-users.
Windows and macOS support
Why baramundi?
A user-friendly solution designed specifically to meet the needs of administrators
Highly scalable solution
Automation of routine tasks
Integration interface based on the REST model
Windows and macOS support
Management of all end devices